Shopping Cart
Your Cart is Empty
There was an error with PayPal
Click here to try again
Thank you for your business!
You should be receiving an order confirmation from Paypal shortly.
Exit Shopping Cart
Here's a link to the Globe and Mail article in Facts and Arguments, June 2016:
And here's my response, published in Letters to the Editor, Globe & Mail, July 4, 2016
Congratulations to Paul Grant for 'Crows Never Forget a Face' in 'Facts and Arguments' [June 26]: a well-written and humorous piece.
Never having been assaulted by a crow or crows, I'm probably not one to talk. But as a close observer of them for many years, and a consumer of all information (from print to docs to webinars) I can find about them, I would like to say a few words in their defence.
It seems that both crow-hating and crow-loving spring from the same source: the crows' intelligence. If it weren't for how smart they are, they wouldn't vex us so much.
Crows have learned to remember faces; in their world, vigilance means survival.They, like other birds, are an evolutionary product of 150 million years (give or take), with a direct DNA connection to the dinosaurs. Ever since we (homo sapiens) came along a mere 200,000 years ago (give or take), crows have had to defend their space and safety to be able to bring up their young. You've got to admire that.
I find crows—their history and behaviour—so interesting that I recently wrote a novel that uses a crow as a character. The role of the bird in 'The Company of Crows' is both realistic and metaphorical, its unfamiliar perspective casting new light on the actions (and spiritually inferior aspects) of the human characters.
Some of us leave food out for them. They remember our faces, as well. I suggest Paul Grant makes peace with his crows. Can't we all just…get along?
Karen Molson
March 28, 2016
It's March 28th again. Seventy-five years ago today Virginia Woolf drowned herself in the River Ouse. And each year during the days leading up to this date, I think of her.
A prolific and critically acclaimed writer, Woolf was a brilliant (some say genius) novelist who struggled with periods of "madness". For weeks or months at a time she would experience disrupted sleep, be unable to speak coherently or to eat, she would hear malevolent voices and she'd withdraw from everyone but her care-giving husband Leonard. 
The formal photographs of Virginia make her appear melancholy, at least to our modern sensibilities. But she wasn't a gloomy person. We see her cast-down eyes, her face turned away and still, reflective. To Victorians, however, stillness in a portrait reflected the prized qualities of dignity and composure. Longer shutter exposures meant risking movement-blur, and subjects were instructed not to smile. Virginia's nature—when she wasn't tormented by her illness—was described by those who knew her as naturally inquisitive, engaging, even merry. She took great pleasure in practical jokes, teasing, going on long walks, writing letters, travelling. She sometimes burst into song amongst her friends, one time making a taxi wait until she'd finished singing "The Last Rose of Summer".
Woolf was 59 years old when she ended her life in 1941. She'd long ago learned that the only way to stay sane was to be diligently working on a book: as long as a book was occupying the forefront of her mind, the malevolent voices were silenced. It was as though the disturbance of "madness" came from the exact same part of her brain as the creative writing.
Modern studies have consistently shown that most suicides take place in the spring; however it is still unknown as to whether this has more to do with hormonal fluctuations, lack of sunlight, cognitive malfunctions, or combinations thereof. Many suicide victims are extraordinarily gifted people, known for their amazing paintings, sculptures, books, scientific breakthroughs, or math formulae. It's as though the dizzying heights of genius and the darkest depths of madness live metaphysically side by side, separated by a gossamer thread. 
Research has also unearthed a direct connection between childhood sexual abuse and mental illness, that one kind of profound disturbance morphs and manifests itself into another. In Virginia's case the sexual abuse came at the hands of her older step-brothers, George and Gerald Duckworth.
Seven and a half decades after her death, how much has changed in the understanding, diagnosis and treatment of mental illnesses? The "experts" in the 1930s and 40s didn't know what to make of Woolf's symptoms. There were lunatic asylums for people like her.
Today we no longer talk about nervous breakdowns, insanity or madness. We talk about schizophrenia, we use terms like bi-polar and seasonal-affective disorder, we hear about various anti-psychotic medications. We institutionalize people in special hospitals where the furniture is nailed down, to try to protect others from them, to try to save them from themselves. We set up support groups and outreach programs and then cut funding in favour of new priorities. We give the patients regular injections and send them home with fistfuls of new pills. We fund the pursuit of neuroscience and patent new discoveries.
Had Woolf lived in our times, would the outcome of her life have been any different?
"There IS such a thing," stresses one physician I know, "as terminal mental illness."
It was a damp and drizzly spring morning in Sussex when Virginia sat down at her desk in her writing cabin, on the back grounds of her house. She wrote a loving goodbye letter to Leonard ('My dearest, I feel certain that I am going mad again…' and set off to silence the voices the only way she knew how. I think of her shrugging on her long dark coat and walking down to the river, bending to pick up large stones along the way. Filling her pockets with them. No one was about, not even fishermen. The water would have been running high, and must have been shockingly cold even as she yielded to it.
I think of her today, and of all those who haven't been able to find any other way out of their mental prisons. Their great relief was our great loss. Virginia's too-brief a life was a gift to humankind, one that humankind is still unable to understand.
Jane Rule (1931-2007) and me
I'm sorry to say I never met Jane Rule.
I knew about her, of course; she was in the media spotlight now and then, particularly in the 1970s when I was coming of age. I wanted to look for her books at the library but was afraid her high public profile made asking for—or worse, being seen reading—them feel like some big public announcement I wasn't ready to make.
Jane Rule wasn't in the spotlight just because she was a writer, but particularly so because she was a lesbian writer.
Her novel "Desert of the Heart" was rejected by 22 publishers before it was finally accepted and released in 1964. The movie adaptation called "Desert Hearts" was made 21 years after that.
She went on to write many more novels of course, as well as non-fiction, short stories and columns.
But when I became a teenager in 1973 I was more into books like Radclyffe Hall's "The Well of Loneliness", which requisite tragic ending probably allowed it to be published in the first place. (I wish I could remember by what subterfuge I managed to find and surreptitiously read this novel.)
When in 1974 came "Portrait of A Marriage", by Nigel Nicolson, I gobbled it up. No one had to know I wasn't reading it solely for its historical interest. It's a memoir about Nicholson's parents' relationship and their love affairs, kept secret from the outside world but not from each other. Vita Sackville-West would fall deeply in love with women, among them Violet Trefusis and later, Virginia Woolf, while her husband Harold Nicolson had many male lovers as he sailed through a brilliant career in politics and diplomacy. Vita and Harold also created what is arguably the most beautiful garden in England at Sissinghurst, in Kent, today preserved by the National Trust.
But I digress.
Portrait of a Marriage got me interested enough to learn more about Vita and Harold, first to find and read, then to eventually purchase all published volumes of Harold Nicolson's diaries. I relished the elegance of his writing style. But I was less interested in Harold's lovers than I was in Vita's, which pursuit brought me to Virginia Woolf. Virginia introduced me to the Bloomsbury Group, whose members included Duncan Grant, Clive and Vanessa Bell, Maynard Keynes, and the biographer extraordinaire, Lytton Strachey. I began to collect works by and about all these people.
A few years passed recently during which I made no new acquisitions to my Bloomsbury book collection. Then at a friend's house I came across one I didn't have, called "Lytton Strachey by Himself", a collection of writings including juvenilia edited by Michael Holroyd. I found a used copy online at a surprisingly reasonable price and ordered it from the Victoria, B.C. bookseller. When it arrived in the mail I first opened the invoice, a folded piece of paper which bore a brief description of the book, a list of its shortcomings, as it were: faded back cover, a small tear at the top of the front dust jacket, a faint stain on the inside cover, a bookplate. In other words these four imperfections contributed to the price being low. As any avid reader knows, these were all signs of a book being often handled, much loved. Which to me is where the real value lies.
Curious, I opened the cover and found the bookplate.
"From the library of Jane Rule and Helen Sonthoff"
And there it was. A posthumous gift from someone I never met but who blazed a trail before me, someone who dared in her work to present women loving one another and living fulfilled lives, who validated and empowered a generation of us, whose own 45-year relationship ended with Helen's death in 2000.
Jane Rule died in 2007, and some time afterwards this book from her library ended up in a second-hand bookshop in Victoria, where it was wrapped up and mailed to me. Now it is in my astonished and grateful hands. Thank you, Jane Rule.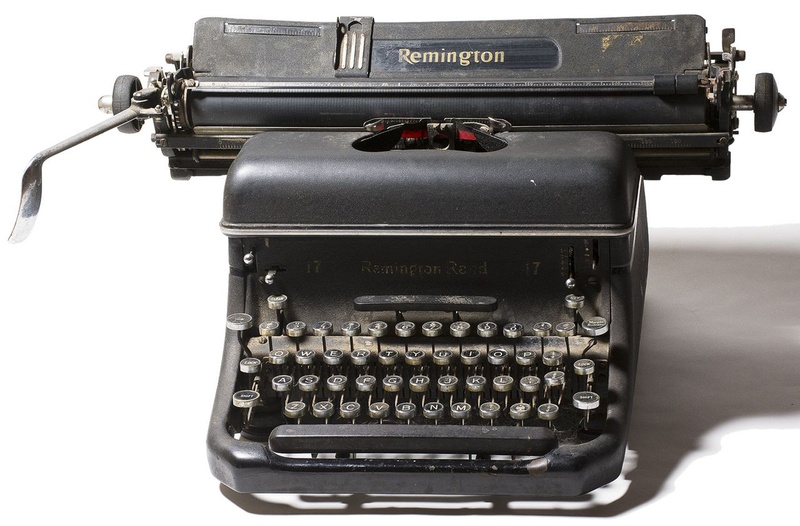 MEET HOT LOCAL GIRLS TONIGHT WE GUARANTEE FREE SEX DATING IN YOUR CITY CLICK THE LINK: FREE SEX
/